Staying at «The House of the families» you can do what you like:
It is an ideal place for motor activities. The area has fun routes for quads, 4×4, buggies.
Land activities are preferred.
The routes are ideal for hiking, mountaineering, mountain biking, climbing, multi-adventure.
NASA SPACE STATION
Just 20 minutes by car
You can play golf at «Club de Golf La Herrería» in San Lorenzo de El Escorial, just 13 km from our house
There are gastronomic routes.
The valley has been declared a ZEPA zone, so, it has an special protection zone for birds, and tourists can make sightings of vultures and eagles quite easily.
In Robledo de Chavela you can exclusively contemplate species of birds that are not seen anywhere else in Madrid.
THE ENCHANTED FOREST is an ideal place to take your little ones, located in San Martín de Valdeiglesias and with special discounts for those staying in our rural house.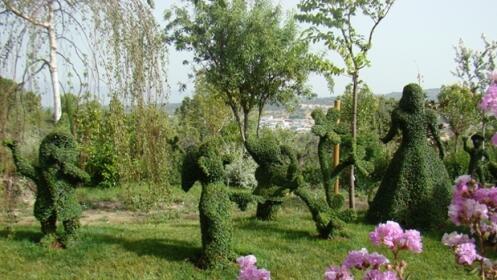 The city of ÁVILA is 50 km from our house. Therefore, you save an hour of travel if your stay is in the downtown of Madrid.
The Monastery of El Escorial is just 13 km or 20 minutes by car.
And the city of SEGOVIA just over an hour away by car.
Also in Robledo de Chavela you can find all these other novelties that we describe below. If you need more information, go to: https://espaciorobledo.com/ (sorry: it is only in Spain, but we can help you)